What may affect your supply chains?
At the start of each year, some commentators in developed countries try to identify trends for supply chains. As forecasts are always wrong, Learn About Logistics only provides some factors for you to consider when supply chain policies and actions are discussed.
Demand for products and services: Sales forecasts are too often expected to always increase. However, to fight inflation the central banks of countries are likely to continue with increased interest rates; but there is a lag between an interest rate increase and the response of consumers and businesses. Higher financing costs eventually change consumer and business spending decisions as debt servicing costs (such as house mortgages) increase. The question is when the previous interest rate increases will impact your organisation's demand and so sales forecasts will reduce?
As demand growth slows to a trend below that of aggregate supply, there will be excess capacity in some industrial sectors, which leads to discounting of prices to help sales. Subsequent unemployment should depress sales, but in developed countries unemployment is not forecast to dramatically increase as labour markets and demographic profiles change.
Sustainability and Resilience: Too many companies (and governments) are yet to realise that the climate is unable to read spreadsheets and financial reports. While pollutants continue to be emitted, temperatures and extreme weather conditions will increase, leading to more severe droughts, storms, floods and forest/bush fires that affect Logistics flows along supply chains. So where is achieving Sustainability and Resilience in your organisation's list of priorities?
Trying to achieve Sustainability just in the energy sector will likely stress supply chains, as demand for the required materials, manufacturing capacity and labour increases on a global scale. McKinsey consultants estimate that energy transition in the United States could potentially use more than U$500b in additional capital for generation, transmission and distribution through to 2030.
Supply via global supply chains: The era of globalization had started to slow and could reverse in some circumstances. This was occurring before COVID, but the pandemic increased the urgency for change, accelerating 'onshoring' and a new geopolitical term of 'friendly country shoring'.
As the momentum of de-globalization increases, interdependency will not be completely removed, as the industrial infrastructure and relationships will not be easily dismantled. However, as the cost of energy and carbon emissions increases, the driver of changes to supply chains will no longer be wage cost arbitrage. Also, industries where there is less concentration in particular countries or have capital intensive operations have less incentive to change. The diagram below indicates the first level of consideration concerning sourcing and production location – the ratio of weight to value and volume and the positioning questions.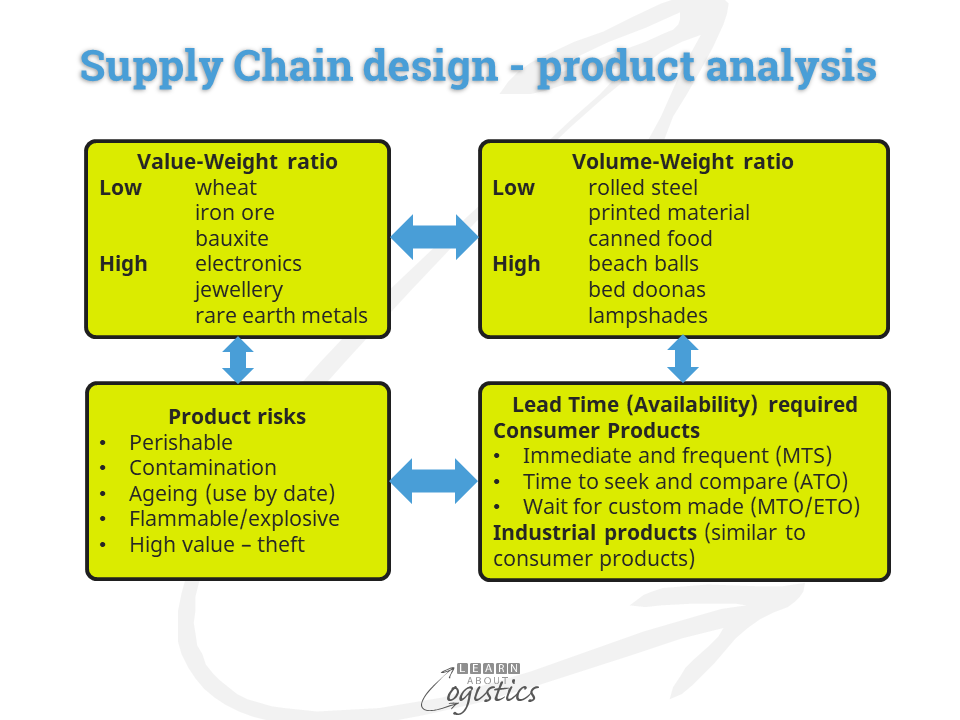 Any restructuring of your organisation's (or supplier's) global supply chains will have emerging consequences, of which some will not be in the plan. For example, some governments have stated that they intend to influence the reconfiguration of what they deem as critical supply chains, based on criteria of national security, supply chain resilience or industrial competitiveness. The possible consequences will influence how organisations design reliance and reliability into their supply chains and that takes time to implement.
Digital connective technology and Cybersecurity: The three stages of connective technology that are currently promoted are often used interchangeably, even though they are separate and distinct. The terms are digitisation, digitalisation and digital transformation.
Digitization is transforming from analogue to digital. The focus of Digitisation is automating current processes, but not rethinking processes based on what is possible.
Digitalization is the conversion of work processes into digital flows, based on digitized data streams, such as through supply chains. The assumption is that digitizing current processes will improve the value of an organisation's offerings. However, this assumes that supply chain professionals in an organisation have the breadth of understanding to select, implement and manage the application's operations.
Digital Transformation: "The use of digital technologies to change a business model and provide new revenue and value producing opportunities" (Gartner). However, the current situation is that for an organisation's supply chains, multiple application on different platforms and networks must be implement that do not have the capability to inter-operate.
There is great promise in digital connectivity to improve visibility of supply chains, within and between organisations. But the more that is implemented through supply chains, the higher is your organisation's potential vulnerability to cyber-attacks. As applications are implemented, your supply chains group will need to receive training to reduce the risk of successful attacks, both at the IT and instrument (e.g. sensors in warehouses) level.
People resources is a factor in decisions due to a current shortage of people for supply chain roles in some countries. While a likely slowdown in activity and subsequent retrenchments may see the situation more in balance, this may not occur. McKinsey consultants note that to meet the energy transition needs of the US, there will be more than 550,000 new job opportunities on offer through to 2030. Similar situations will occur in other countries as they transition their energy supply. Some of the roles on offer will be suitable for people with a background in supply chains and this will influence the pool of potential recruits to your supply chains group (Procurement, Operations Planning and Logistics). This may require companies to facilitate (and pay for) upskilling and reskilling of staff, through vocational training colleges and inhouse training programs. Hiring for certain jobs may need to rely more on demonstrated skills and certification, rather than formal education qualifications.
An article in Forbes magazine discussed the mindset required by executives and managers in the period ahead. It stated "A disruption mindset operates on the assumption that certainty is relative, change is inevitable, and all planning efforts are necessarily provisional and subject to rapid revision, based on new data. Because a disruptive mindset is agile and adaptive, those who operate from it can quickly pivot, course correct and devise novel strategies for effective action. A disruptive mindset is essentially a learning mindset". Is this for you?